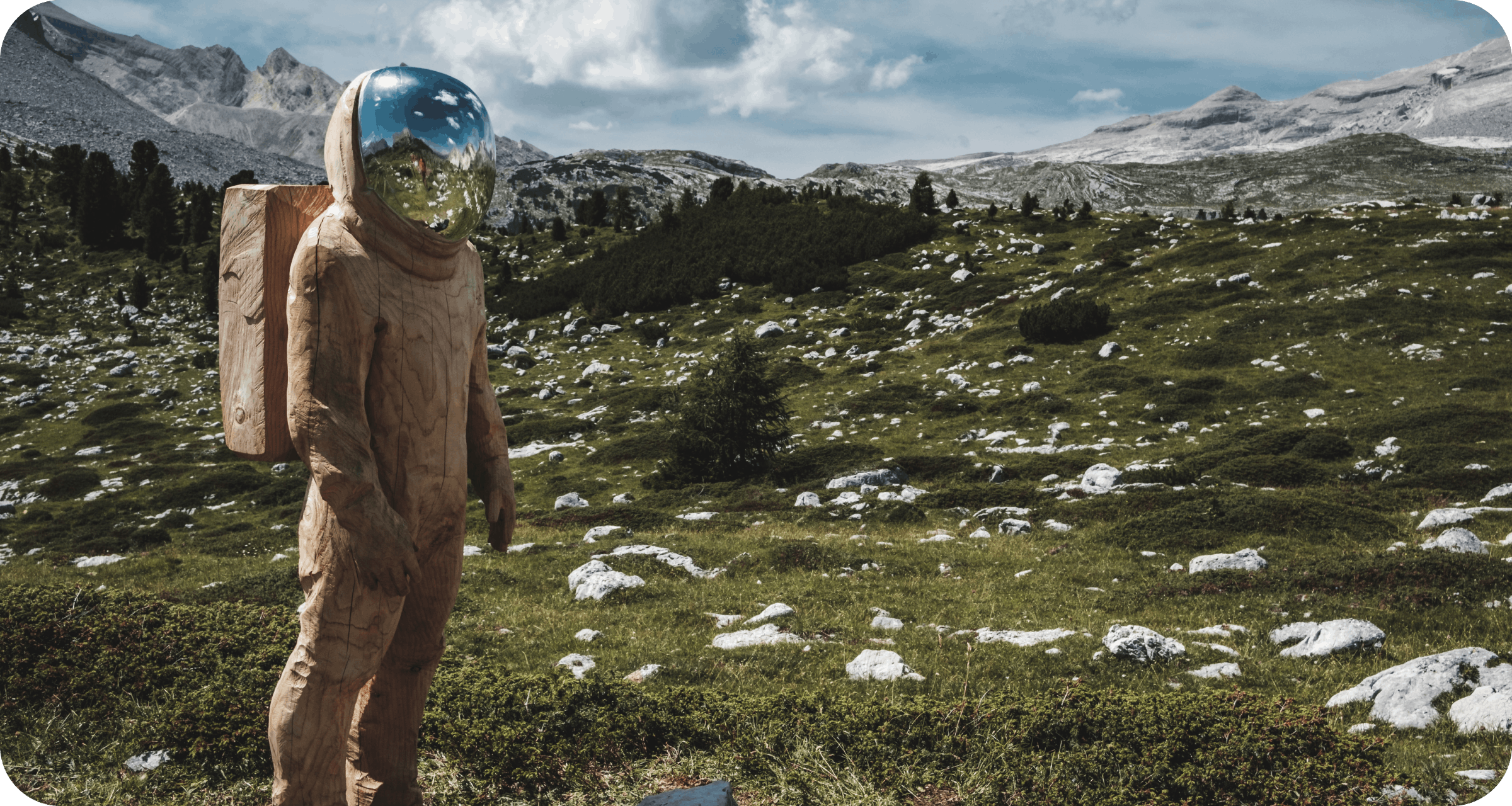 The science is clear.
We must move towards net zero CO2 emissions as quickly as possible, and by 2050 at the latest to limit global warming (IPCC).
To achieve that we need to balance two things in any net zero plan – whether at the scale of countries, businesses, or communities:
Reduce emissions as much as possible
Remove CO2 from the atmosphere to deal with remaining, unavoidable emissions.
Carbon removal offsets can be used to achieve the second.
Recently there's been increasing criticism about the role of offsetting in the pathway to net zero, particularly when used by businesses. 
Rightly so. 
There are many companies out there relying too heavily on offsetting, and not doing enough work to drastically reduce their own emissions – which is not net zero aligned. 
There are even more companies that don't disclose their approach to offsetting or which credits they purchase – a huge 66% of companies with a net zero target according to research by the Net Zero Tracker. This means they could be purchasing low-quality credits, which can do more harm than good.
But, instead of making a sweeping claim that, therefore, all business net zero plans must be worthless, we'd suggest looking to the experts to ensure corporate offsetting is approached in the right way and is properly aligned with global net zero aims.
Two of the best in class for this are the Oxford Offsetting Principles and Science Based Target's Corporate Net-Zero Standard.
The Oxford Principles for Net Zero Aligned Carbon Offsetting
The Oxford Offsetting Principles were developed to give businesses (and other entities) a way to approach offsetting in a way that is actually aligned with achieving a global net zero – particularly how to balance emissions reductions and carbon removal. 
As Dr Fredi Otto (Associate Director of the Environmental Change Institute at the University of Oxford and co-author of the Oxford Offsetting Principles) put it:
"Most offsets available today are emission reductions, which are necessary but will not get and crucially keep us at net zero. We need carbon removals that scrub carbon directly from the atmosphere to counteract ongoing emissions." 
In brief, the principles advocate: 
Prioritising reduction of your own emissions first and use high-quality offsets to address remaining emissions
Shifting offsetting towards carbon removals projects
Shifting offsetting towards projects that remove CO2 permanently, with long-lived storage
Supporting the development of a market for net zero-aligned offsets.
For more information, we've published a full, detailed explainer of the Oxford Offsetting Principles, including how businesses can use them to create a net zero aligned offsetting portfolio – with an example from design company IDEO. 
The Corporate Net-Zero Standard by Science Based Targets
Science Based Targets (SBTi) developed their Corporate Net-Zero Standard as a framework for businesses to set net zero targets that are consistent with climate science. 
They define 'net zero' in a business setting as:
Reducing scope 1, 2, and 3 emissions to zero or to a residual level that is consistent with reaching net zero emissions at the global or sector level
Neutralising any residual emissions that remain by the net zero target year (i.e. the year the company is aiming to be net zero by) and any further emissions released after this point.
To achieve this, the SBTi Standard has four key elements:
Focus on rapid, deep emission cuts first – as with the Oxford Offsetting Principles, they highlight that rigorous emissions reductions across a company's entire value chain should be the priority. Typically companies need to meet deep decarbonisation of 90-95% to meet the Standard.
Set near- and long-term targets – typically this means making rapid emissions cuts now to halve emissions by 2030, whilst working towards producing close to zero emissions by 2050 and neutralising any remaining emissions through carbon removal.
No net-zero claims can be made until the long-term targets have been met.
Go beyond the value chain – companies should look beyond their own targets at other ways they can help to mitigate climate change elsewhere, including investing in high-quality carbon credits.
This 4th step of going beyond the value chain is a key way to increase business climate impact, which is often overlooked. We've written about this previously in our blogs 'forget net zero' and 'contribution over compensation'.
If you'd like support with building a portfolio of high-quality and net zero aligned carbon offsets for your company, get in touch with us for an initial scoping chat – or request access to our dashboard to get a demo and start exploring.