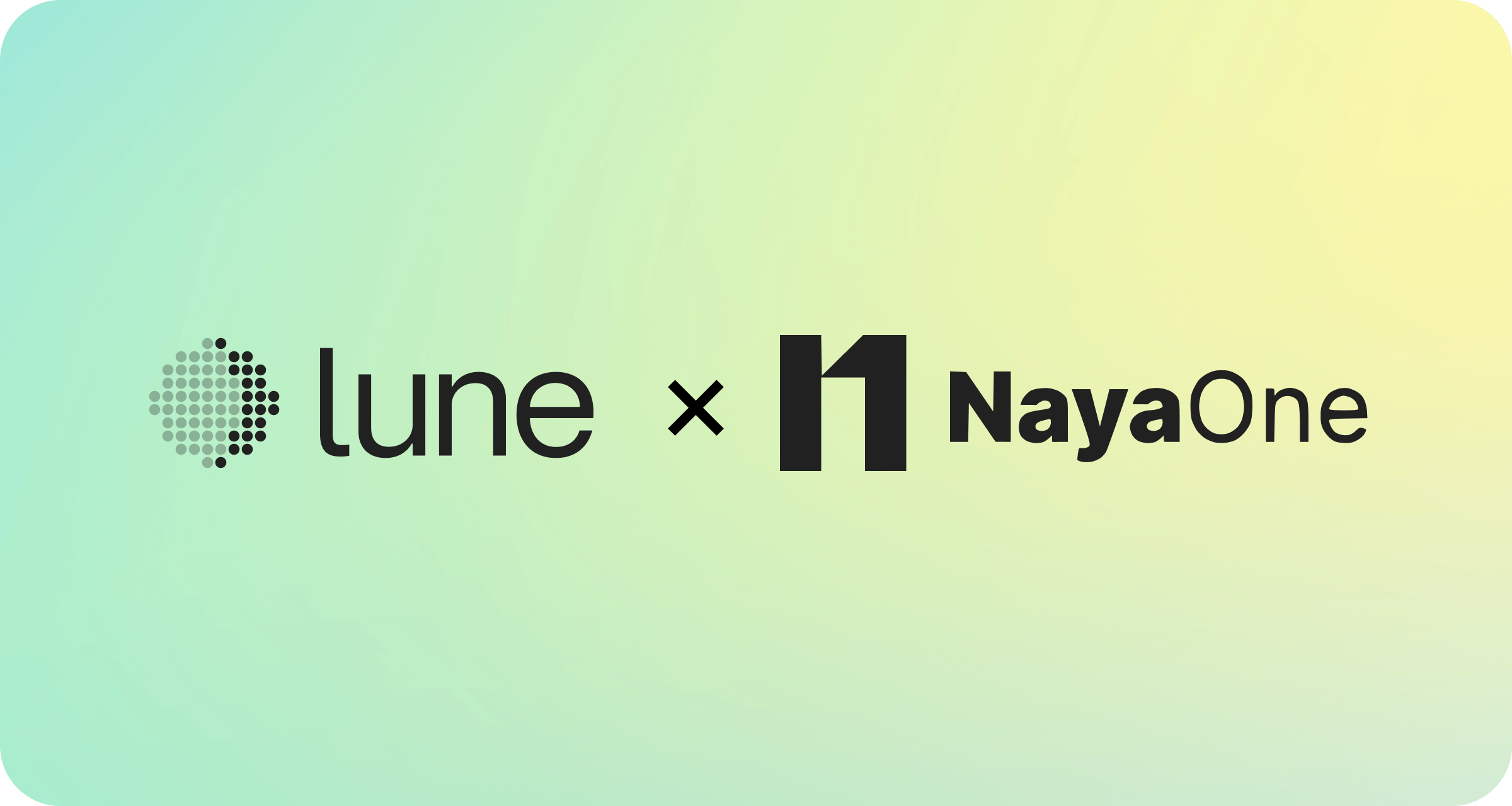 Consumers want climate-friendly banking, and they want it now.
In fact, a report by Mambu released earlier this year found that over two-thirds of consumers want their bank to be more sustainable.
Some financial institutions are starting to respond, with sustainability initiatives and climate commitments. But, consumers also lack trust that they're doing the right thing on climate – 67% believe their current bank is guilty of greenwashing.
Banks and financial institutions who can offer real climate impact in a way that is visible to their customers, have a huge opportunity to differentiate. 
And by working in partnership, NayaOne and Lune are making that easy for banks to do.
NayaOne's marketplace gives banks a single point of access for hundreds of fintech tools and products, making it easy for them to discover, evaluate, and implement new solutions quickly and efficiently.
As of today, Lune is included in the NayaOne marketplace – making Lune's API and software for integrating emissions calculations and quality carbon offsetting easily accessible to all banks using NayaOne. 
Erik Stadigh, Co-founder and CEO of Lune said of the partnership:
"Over 70% of consumers want their banking provider to offer climate-friendly services – it's a top 3 decision-making criteria, but it's almost impossible to find today. NayaOne's sandbox environment is a great way for financial companies to test and adopt new innovative solutions, including in the climate space. At Lune, we're excited to partner with NayaOne to give leading financial services companies easy access to embed both transaction-based emissions calculations and high-quality carbon removal into their products."
And Oli Platt, Product and Marketplace manager at NayaOne:
"Very excited to have Lune onboarded and available on the NayaOne Marketplace, their solution puts the responsibility of carbon removal first and directly into the customer experience; they significantly help Banks de-risk their carbon strategy. A great addition to our ESG use case!"
Interested in working with Lune to maximise your climate impact? Get in touch – we'd love to hear from you.