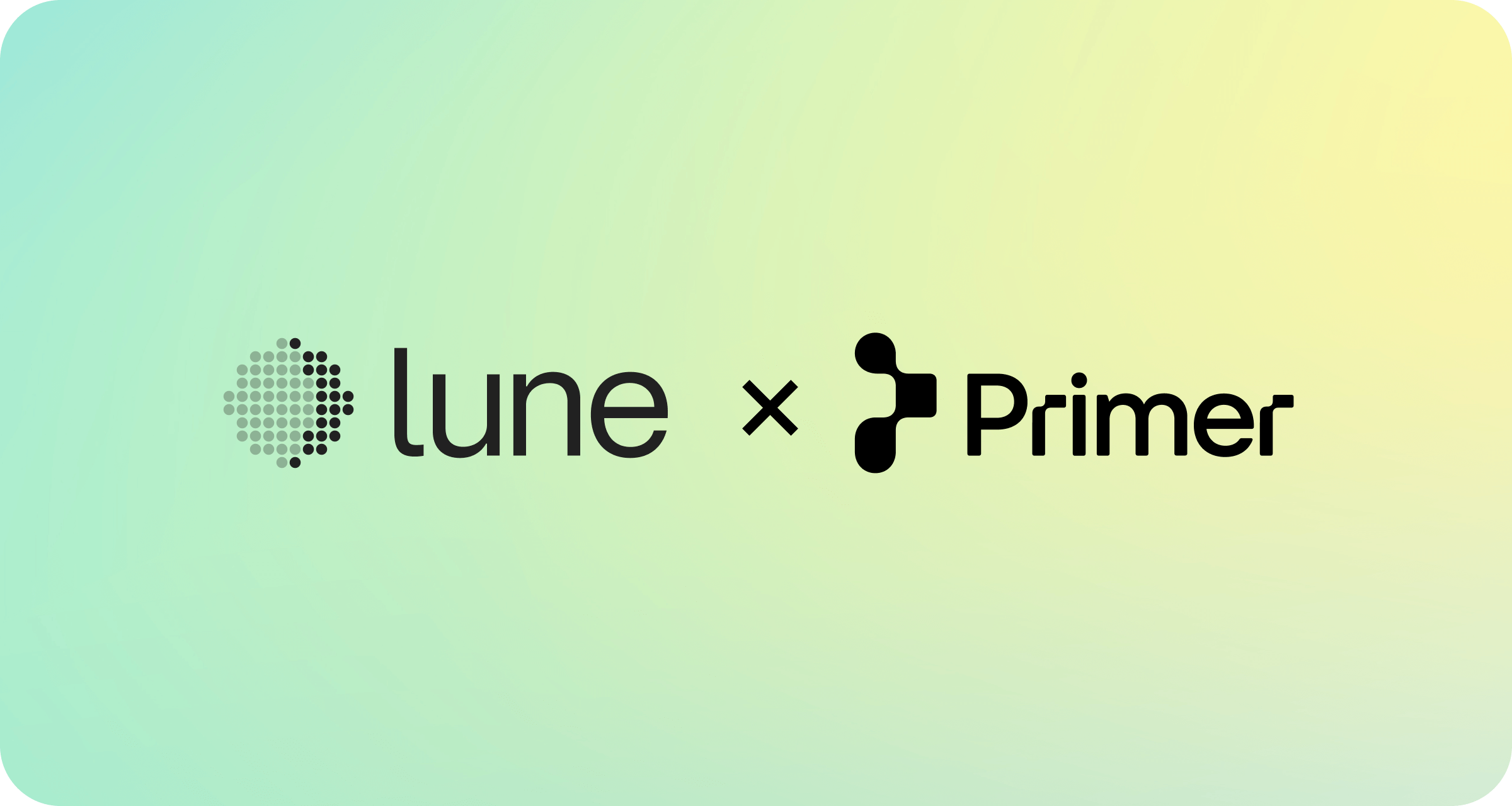 Imagine if all merchants could enable every purchase made from their online shop to be climate-positive, with just a few clicks.
It would be game-changing.
Primer is already reinventing the payment industry. As the world's first automation platform for both payments and commerce, ideal workflows are simple to build, with the flexibility to change or add anything at any time. With Primer Connections, merchants can add third-party payment and commerce services and tools into their workflows with a few simple clicks, not code.
Now, this includes Lune.
By partnering with Lune, Primer is making it easy for climate impact to be part of the payment workflow.
In a single click, any merchant using Primer to unify their payment and commerce stack will be able to add Lune—with zero developer time needed. 
Once added, merchants can automatically contribute a percentage of each purchase value to removing CO2 from the atmosphere. Carbon removal projects range from reforestation, to biochar, to seaweed sequestration and much more.
Offering Lune's services to their merchants means Primer is implementing a significant climate impact that reaches far beyond their own carbon footprint as a company—accelerating the potential for every purchase made to be eco-conscious and better for the planet.
It truly has never been easier to offer customers a green payment method.
And given that 71% of customers say that they want to see a payment method that tackles climate change, there's huge potential to make a difference.
"At Primer, we value adding a wide variety of services across the payment and commerce stack, and have seen more demand for services like Lune, which allow for climate-conscious use cases. We're very excited to partner with a unique payment service that helps merchants take action for a greener planet with every transaction!"
– Gabriel Le Roux, Co-founder at Primer
Interested in working with Lune to maximise your climate impact? Get in touch on [email protected] – we'd love to hear from you.