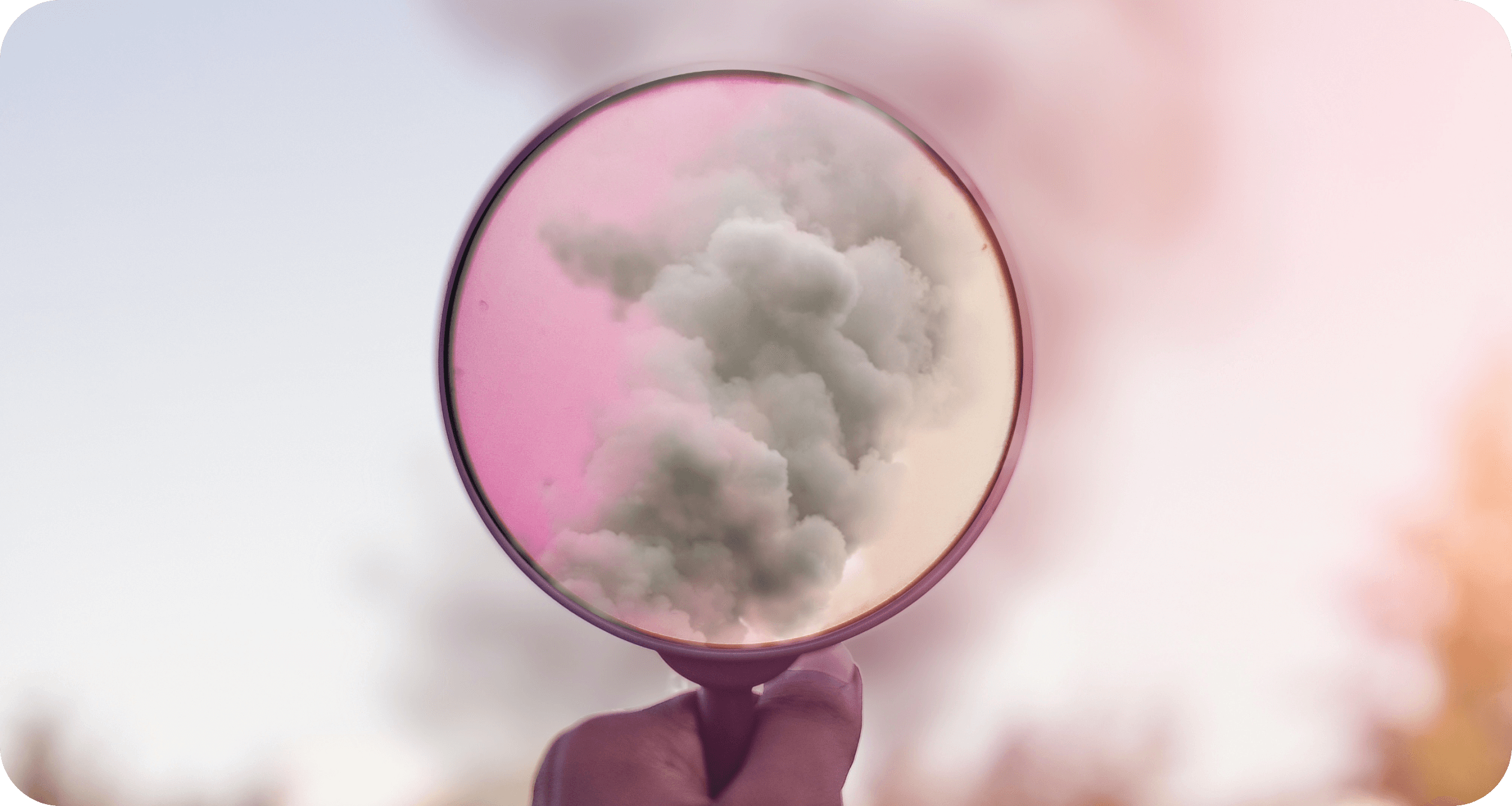 We talk a lot about how we can help other businesses implement climate action.
But we don't just talk the talk. We walk the walk too – climate impact is a huge part of Lune as a company, and how we make decisions. And that includes addressing our own carbon footprint and embedding climate action into what we do as a company.
How we're addressing Lune's own carbon footprint 
Every business has a carbon footprint.
And no matter how big a company's carbon footprint is, every business has a part to play in reducing carbon emissions from business activity, and creating a more sustainable business world.
At Lune, our company's carbon footprint is small – and always will be. We're a remote, digital company. We don't have lots of buildings or machines using energy, we don't transport products, we don't have a big supply chain. 
We know we'll never move the needle on climate change with our own emissions reduction and offsetting efforts, because our footprint is so small. To make a real dent, we're focusing on our business mission: to make every product and service carbon positive by default. 
Similarly, for most businesses there will be more climate impact made by thinking beyond addressing your own carbon footprint in a silo to look instead at ways your business can have the biggest possible positive impact. Typically, that will revolve around making climate impact a core part of every customer experience – and that's exactly what we support businesses with at Lune. 
But, saying that, we do of course still have some impact on the planet through our business activities, and we're constantly working on reducing that by measuring, reducing, and neutralising our business carbon footprint.
Measuring Lune's business carbon footprint
In March, at the end of our first year of operating as a business, we calculated our carbon footprint for the year – the carbon emissions that had come about as a result of our business activities.
Our total carbon footprint for the year of 2021-2 was: 38 tons of CO2.
This splits into:
Scope 1 emissions: 1 tCO2 (3%)
Scope 2 emissions: 1.9 tCO2 (5%)
Scope 3 emissions: 35.1 tCO2 (92%)
As a remote company, almost half of our company emissions are related to remote working, particularly the increased electricity and heating generated by employees being at home. The other two major sources are IT equipment and travel.
Reducing our carbon footprint
As a company with climate impact at the very heart of what we do, we're always looking out for ways that we can reduce our impact, including reducing our own carbon footprint. That's why we're part of TechZero, a climate action group for tech companies that commit to measuring and reducing their carbon emissions.
For instance, as a technology company emissions from cloud usage are a fairly significant portion of our carbon footprint. Last year we switched from Intel servers to more energy efficient ARM-based t4g instances, to reduce carbon emissions – without impacting performance for our customers. This saves 2.5kg of CO2 emissions every month – a 36% reduction.
Neutralising the remaining carbon emissions
Of course, no matter how many reductions are made, some business carbon emissions are inevitable. So we also neutralise our remaining, unavoidable carbon emissions by contributing to high-quality carbon removal projects using our own Lune dashboard.
Once we'd calculated our 2021-2 business carbon footprint, our team voted for which project from our library they'd like to see us support to neutralise those 38 tons of CO2e that we're responsible for as a business. We ended up choosing 2 projects to support:
We can help your business do this too
To tackle climate change we need businesses to implement climate initiatives ASAP – going beyond making promises and pledges to actually acting and implementing change. That's what we're doing at Lune for our own environmental impact. 
But we're also uniquely placed to help other companies do the same – measuring their emissions and neutralising them with high-quality offsetting, or going a step further to integrate climate impact into their customer experience with our API and software.