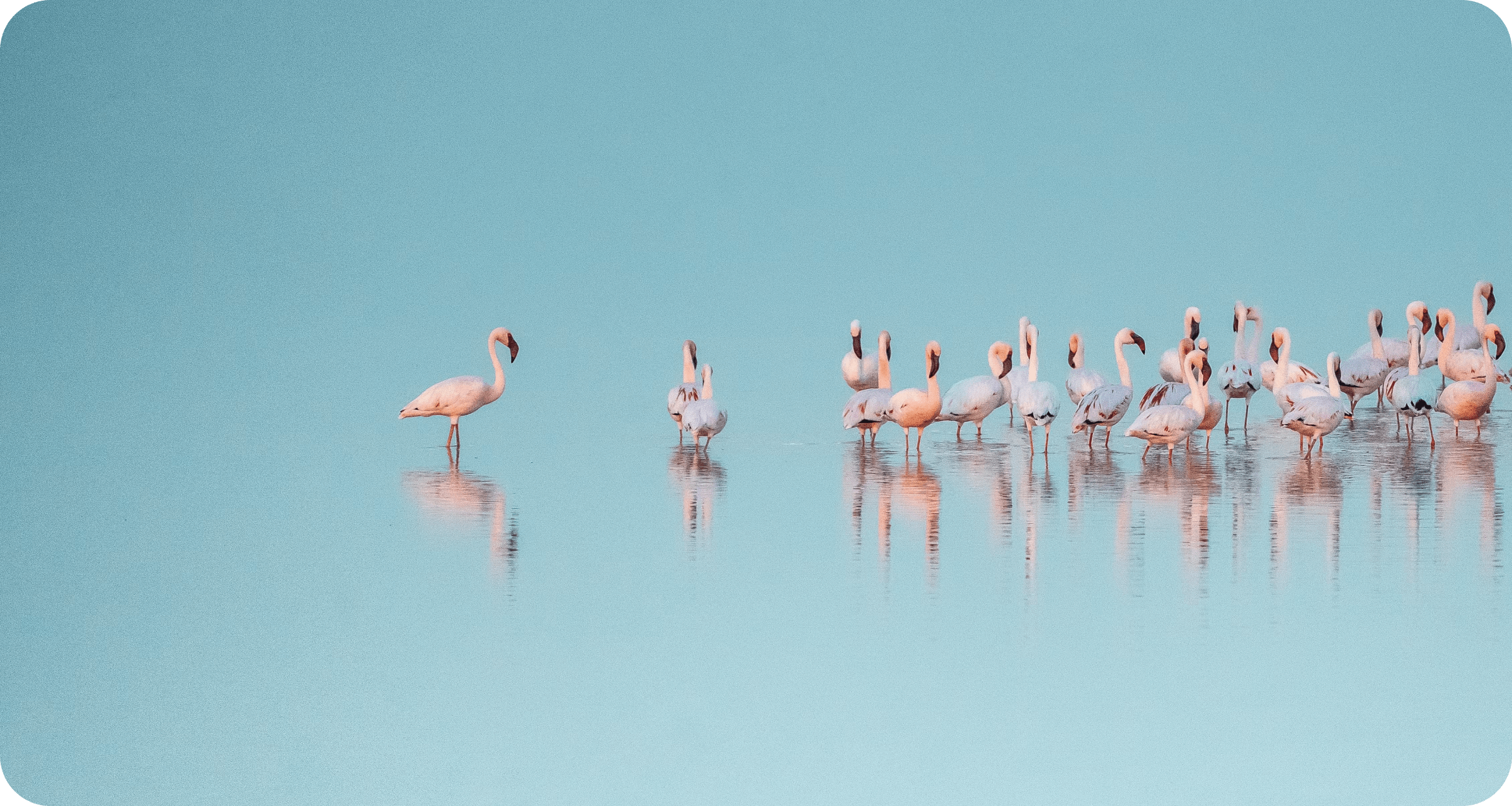 Hoards of workers are moving jobs; many of them are searching for a more purposeful role, as we become increasingly conscious about the environmental and social impacts of our work. And with employee retention hugely important for your time, costs, and performance, this is something your business needs to be paying attention to.
The great resignation: a phrase that has been hyper–present in news outlets and on social media over the past several months.
It went viral after Professor Anthony Klotz predicted in May 2021 that we would soon see a huge uplift in job resignations. His prediction has come true. The US saw over 20 million people quit their jobs in the second half of 2021. In the UK 20% of employees said they were planning to move jobs (vs the norm of 11%).
This trend is continuing into 2022 too. You've probably noticed the abundance of LinkedIn 'new year, new role' posts this month. We've seen this at Lune too, with a new burst of interest in the job openings we currently have.
Employees are looking for something new. They're burnt out from roles with little work–life balance. They're looking for a new challenge or an increase in salary. They're hoping for flexible hours or fully remote workplaces. They're reevaluating their priorities and what they want from a role — and in this, purposeful roles play a huge part. It isn't just customers who are increasingly expecting companies to be socially and environmentally responsible, it's your employees (and potential employees) too.
Escape the City recently asked job seekers how important it is that a company is purpose–driven, and respondents rated it as 8.5 out of 10 — which was also the highest rated of all the factors they included in the survey.  
If you're experiencing the great resignation in your company, it's time to start thinking about how your business can make a difference as well as a profit.
Job seekers rated the importance of a company being purpose-driven when assessing a role as 8.5 out of 10.
Why should you care about the great resignation?
Hiring is costly.
Placing job ads and paying recruiters adds up, especially if it takes a while to find the right candidate. On top of that, Oxford Economics research found that it typically takes 28 weeks for a new hire to reach 'optimum productivity', with an average attached cost of £25,200.
And it's not just costs in terms of money. It's time and knowledge too.
The hiring process takes up time for existing employees: writing job descriptions, screening applications, interviewing and giving feedback, onboarding, handovers, training new members of the team. Not to mention the impact on the workload and morale of other staff who will be picking up additional work whilst the hiring is taking place.
At the same time, when employees leave, they take with them years of understanding and experience in your company and industry, which will take a new hire time to build up.
On top of this, you may also find that losing employees causes damage to the workplace culture or sense of community in your company. It may also bleed into customer experience, if customers are used to having direct contact with the employee(s) leaving.
All in all, there are clear business incentives to become excellent at employee retention.
Subscribe to our monthly newsletter for more – and get a free copy of The Complete Guide to Carbon Offsetting for Businesses
How does company purpose fit into employee retention?
When we think about company purpose, impact, or mission it's usually about external factors — building the brand and increasing customer loyalty. But it has a bearing on employee loyalty too.
A 2020 McKinsey report found that 63% of employees want their employer to provide more opportunities for purpose in work — and with positive employee experience also leaving staff 8 times more likely to stick with a role, this is definitely something worth exploring.
It's also likely to keep increasing. Gen Z are showing remarkable drive for change, with ethics guiding their every decision.
Purpose is simply no longer optional for companies wanting to attract, and retain, the best talent.
63% of workers want their employer to provide more opportunities for purpose in their work
Within company purpose, sustainability is central
In the Purpose Pulse survey of millennials and Gen Zers climate change came out on top , with 71% of respondents viewing it as the no.1 challenge for the generation.
As we know, it's becoming increasingly important to employees (or future potential employees) that companies take a stance on the issues that matter to them. So staying silent on sustainability could be a major factor in your own 'great resignation'.
We all have a responsibility to act on the climate crisis — and that includes businesses too.
It's also just good business sense. Environmentally and socially responsible B Corp companies in the UK grow 28 times faster than your average brand, with a typical 14% growth compared to the average of 0.5%.
71% of millenials and Gen Zers view climate change as the no.1 challenge for their generation to focus on
Further, McKinsey research found that companies with 'strong ESG records' (Environmental, Social and Governance, i.e. how socially responsible a company is) performed better on the stock market than those without. And it seems that employee understanding of and alignment with this purpose plays a big part in that, with the research also finding that high performing companies had employees who have strong belief in the purpose of their company and clarity in how their work fits into that purpose.
"The point is that purpose does not come at the expense of profitability but, in many cases, drives outperformance."
– Rupert Younger, Enacting Purpose Initiative
How do you authentically incorporate purpose into your company?
Building purpose into your business isn't as simple as launching a new product, building a new website, or moving into a new market.
That's why so many businesses take the easy route of offering employees a couple of volunteer days each year, or deciding to contribute 1% of their profits to remove CO2 from the atmosphere. These are great initiatives, but they aren't intrinsically embedded into the company and they won't have meaningful or lasting impact.
So how do you incorporate purpose into your company in the right way? Here are a few principles to help shape the process.
1. Listen to your employees
Create a forum for listening to your employees' reflections on the company's impact, and their ideas for reducing this. It's highly likely that you have several team members who have been quietly pushing for social or environmental changes in the organisation who will jump at the opportunity to contribute. Involving them will add authenticity to the journey of finding and delivering your purpose, helping you to understand which issues are important to prioritise for your workforce.
2. Understand your impact
Take the time to understand the company's existing impact on people and the planet.
In terms of the planet, this means measuring your company's carbon emissions, both generated directly by business activities and indirectly as a consequence (such as product transportation or purchased energy).
Impact on people could incorporate worker conditions (throughout the supply chain), impact on communities living near any company operations, how quickly and reliably suppliers are paid, fairness of pay amongst workers, and much more.
Mapping your existing impact will help provide structure to the quest for purpose, making it clear exactly where improvements could be made to reduce your impact.
3. Start with strategy
To make it stick and make it valuable, purpose should be incorporated into a company's core goals and strategy, not added on as a corporate initiative or marketing campaign – so take strategy as your starting point. Why does your company exist, what is your company mission? Within this, how could your company create a positive social and/or environmental impact?
4. Plan your first steps
It requires thought and planning to develop and implement a company purpose or sustainability strategy, which means investing time in it to do it properly.
So, remember that you don't have to make changes overnight. If you are keen to get cracking straight away, there are actions that you could put in place quickly and easily which would have an immediate positive impact. In sustainability, for instance, purchasing carbon removal offsets can be a great way to instantly start making a difference, whilst you're working on measuring and reducing your own carbon emissions. You can even directly involve employees with choosing which projects you support, and giving them the option to contribute too (we can help with this — drop us an email and we can share more info!)
5. Communicate it internally before externally
Remember that the impetus for this work came from thinking about employee retention, and the need for employees to understand the purpose of your company and their role in working towards this. Resist the temptation to start shouting about it on your marketing channels, and make an employee engagement plan first. Plus, your employees can be an amazing marketing asset, telling their own network about their experience working with you.
It's important to make sure this employee communication isn't a one-off thing. Don't just present your sustainability strategy once and then tick that box as completed. Make sure employees are involved in the ongoing process and conversation, and that you're reporting back regularly on how it's going and any next steps. On a more individual level, you might also consider tying individual employee goals and targets to the bigger purpose and impact goals of the company e.g. carbon reduction.
Next steps
Not sure where to start with reducing your environmental impact and communicating this with your employees? We can help with that. Get in touch and we'll set up an initial chat with a member of our team.
Oh, and if you're looking for purposeful work yourself? We're hiring at Lune - come and work with us on our mission to make every product and service climate positive by default.