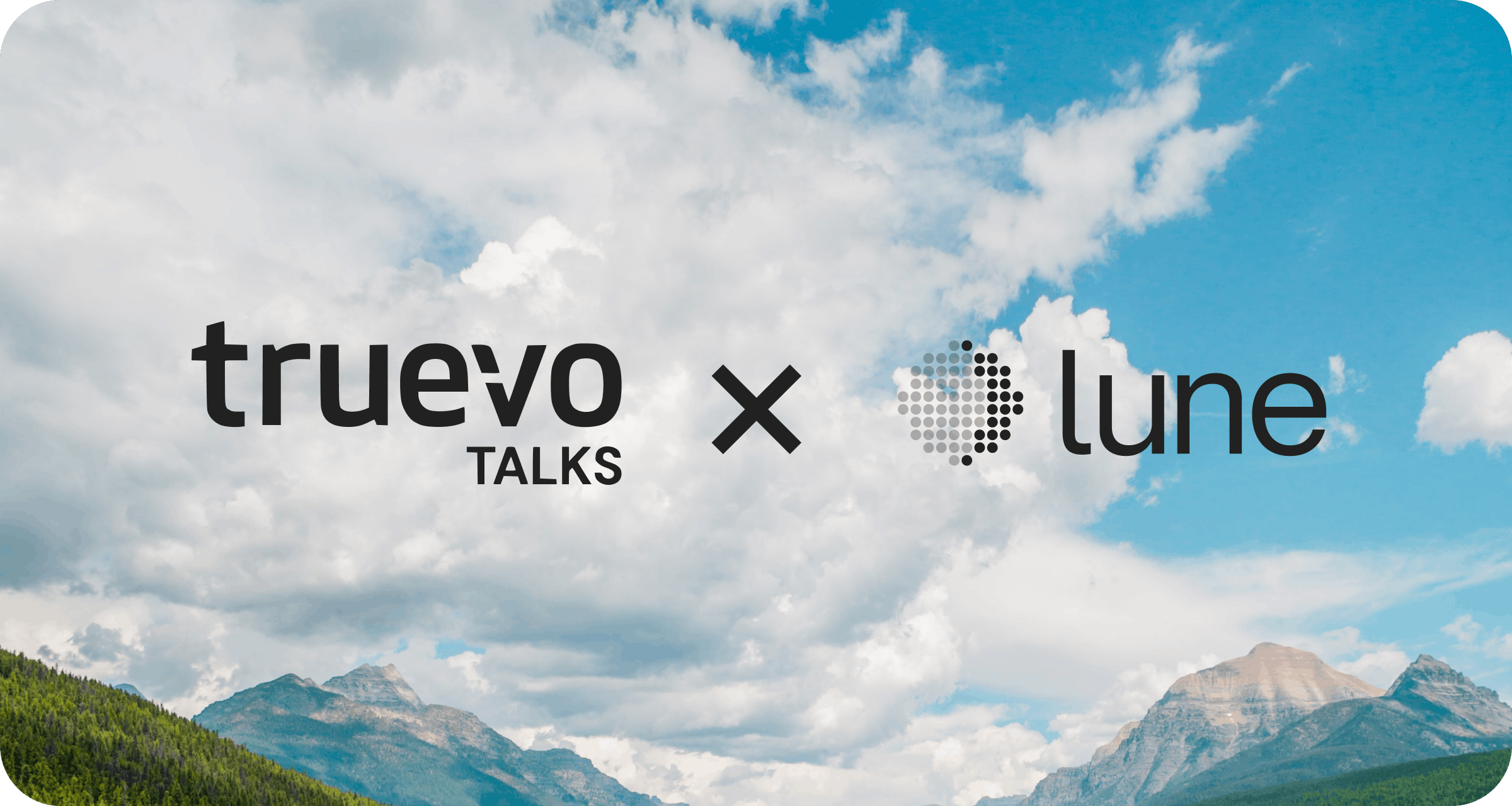 Greenwashing. It's frowned upon by consumers, and feared by businesses. 
But what actually is greenwashing? And how can you ensure that your company's climate initiatives aren't accused of it? And how can ecommerce businesses introduce real, meaningful climate initiatives to their organisations?
That's the main topic of the latest TruevoTalks podcast episode – hosted by George Boot of Truevo and featuring Alicia Carney, Head of Product Marketing at Lune, and Kelli Hogan, VP of Marketing at Sylvera as guests.
Three key takeaways from the podcast episode
Avoiding greenwashing means approaching climate initiatives in the right way – and during the podcast Alicia and Kelli discuss three very important elements of this.
1. Sustainability isn't a one-off exercise 
Many greenwashing accusations come about because customers can see that there's a disconnect between a company's climate pledge or eco-friendly packaging, and their business activities as a whole. It's clear in these cases that climate has been viewed as a tick box exercise, or a clever marketing campaign.
Becoming a climate positive company means embedding sustainability deep within your values and mission. It means making goals for the long-term and regularly revisiting those to measure progress. And when customers can see that this is the case, and that your climate initiatives are authentic and well-executed, that's when you'll gain their trust and loyalty.
2. Transparency in communications is key 
Another key way that greenwashing is identified is through the opacity of claims. It's common to see big claims in climate communications – pledges to cut emissions by large amounts, for instance. Those claims are great if they're substantiated. But often there's a lack of data and evidence to back up claims, pledges, and plans in the world of business sustainability. Keeping it honest is key to good, transparent communication.
Alicia also highlights that climate communications should never be focusing on how great your business is for implementing these initiatives. That's never going to come off well. The focus should be on promoting climate action and starting conversations within your network and with your customers – that's the perfect place to start.
3. Change is already here
From the CEO of BlackRock to senior leaders of giant financial institutions like PwC, it's becoming clearer than ever that the bar is being raised and reimagined for how we measure business success. 
It's now too risky to invest in, or support, businesses that are doing nothing to initiative their climate transformation. So for ecommerce businesses especially, it's now riskier to kick this down the road any further versus embracing it as a strategic advantage. Consumers demand it, and now the markets are increasingly expecting accountability to people, planet, and profit. The sooner you can kickstart your climate journey, the better.