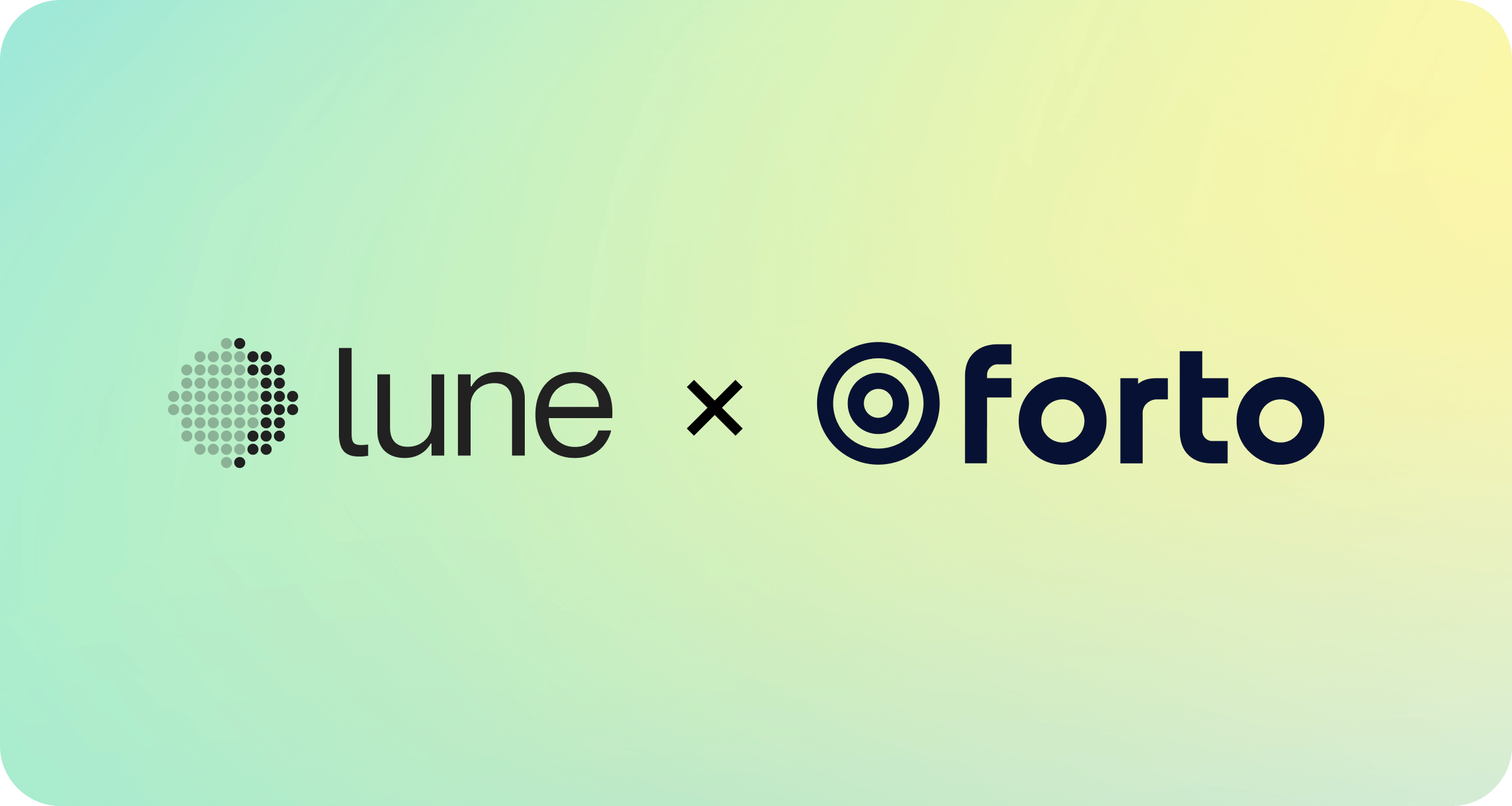 Transporting goods from A to B has a significant environmental impact, with the logistics sector responsible for 5.5% of global greenhouse gas emissions (World Economic Forum).
There's huge potential for transformation in the logistics industry when it comes to sustainability – and Forto is leading the way.
Forto is already creating change in logistics. They're measuring carbon emissions and helping companies take action by compensating for their shipping emissions – as well as contributing to carbon offsetting projects themselves.
To take this climate journey to the next level, we're thrilled to announce that Forto is now working with Lune as their trusted partner for carbon offsetting. Interest in, and adoption of, their Sustainable Logistics proposition is already skyrocketing.
They've chosen to work with Lune to:
Maximise impact with high-quality projects – not all carbon offset projects are created equal. Project quality has huge implications for creating tangible climate impact – which has been a concern for Forto in the past. Working with Lune to build a portfolio from our library of high-quality carbon offset projects removes that worry.
Access best practices to bring climate further into their customer experience – Forto wants to be transparent about their sustainability work and place it at the heart of everything they do. At Lune we're all about embedding climate impact directly into the customer experience and messaging it correctly to start a conversation with customers. We'll be supporting Forto to deepen their customer relationships through climate positive logistics, with best practice messaging templates and communications frameworks.
Work together to create change – Forto are driving change in the logistics sector, and at Lune we're doing the same for the carbon markets. Coming together as two bold companies dedicated to challenging the status quo on sustainability means there's huge potential to accelerate change at scale.
"In order to remain at the forefront of climate innovation in the logistics space, we partnered with Lune to get the highest levels of trust and transparency in the carbon projects that Forto, and our customers, contribute to. Lune's go-to-market support enabled us to go live with confidence and bring climate further into our customer experiences. We assessed several providers and Lune is truly challenging the status quo and revolutionising the carbon markets." –Nina Göntgen-Voss, Director of Sustainability at Forto
Interested in working with Lune to maximise your climate impact? Get in touch – we'd love to hear from you. 
Can offsetting contribute to a greener logistics industry?
Lune's CEO and co-founder, Erik Stadigh, featured on a recent episode of Forto's Coffee & Logistics Journal – alongside Nina Göntgen-Voss, Director of Sustainability at Forto.
The episode focuses on sustainability in the logistics industry, and the role of offsetting in creating a greener logistics industry – as well as the need for other changes alongside offsetting commitments.
If you're interested in how logistics can become a sustainable industry, it's definitely worth a watch.