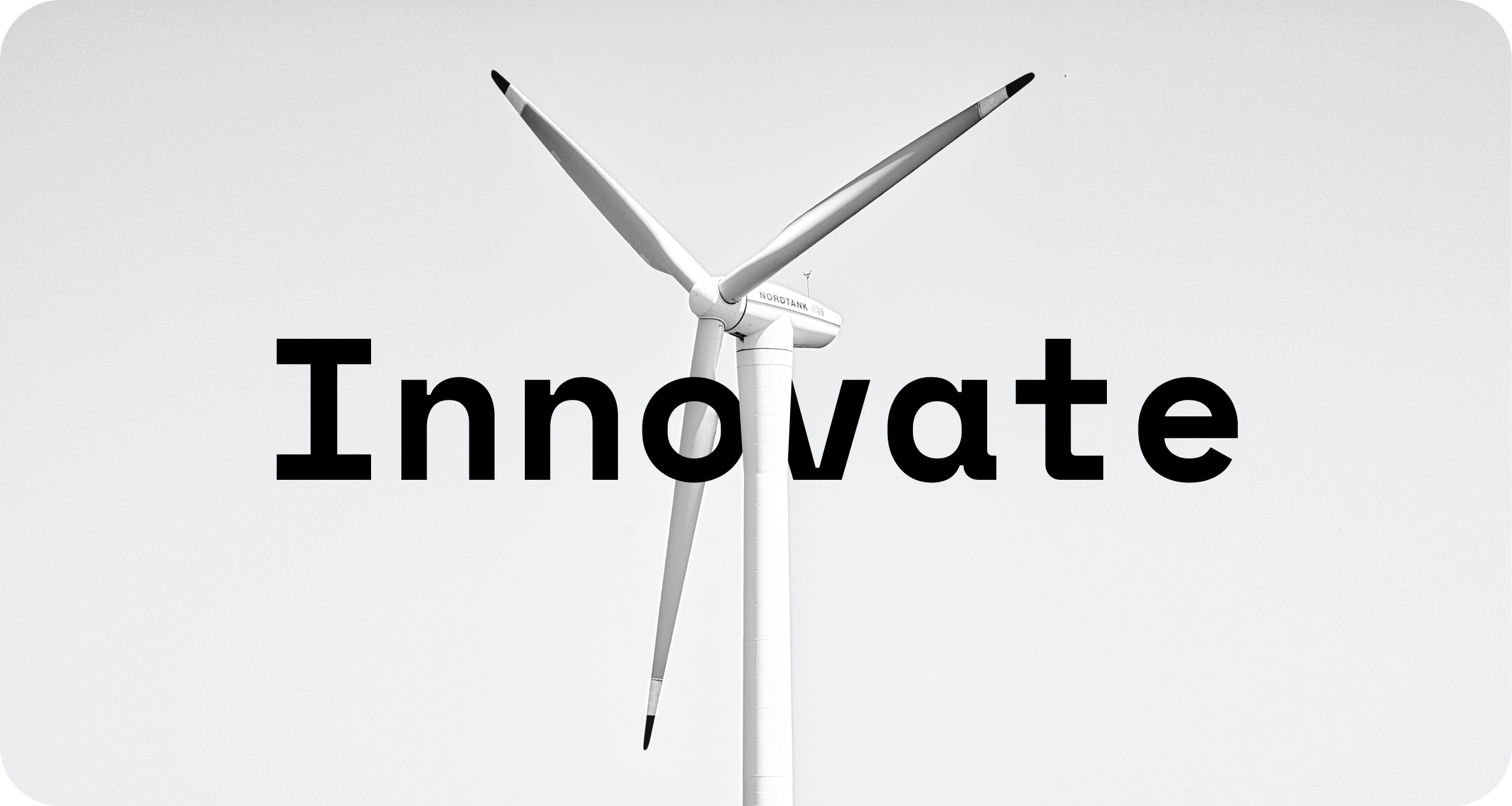 Climate change means businesses have to be innovative.
In our previous post on the role of businesses in responding to climate change, we discussed why businesses need to act on climate change, including that climate impacts on markets and supply chains will mean that businesses need to adapt and innovate to survive. 
At the same time, working on business sustainability also drives innovation that isn't necessary as such, but could bring with it a myriad of new opportunities.
Finding ways to reduce your own environmental impact as a company might mean redesigning products or processes – or even inventing new ones entirely. Exploring ways that your company could contribute to climate solutions might mean introducing a new branch to the business. And incorporating sustainability into the core of what you do could include innovating with new, improved customer experiences which include climate impact.
Take Proctor & Gamble for instance.
When they conducted a life cycle assessment of their products, they found that US households were spending an average of 3% of their annual electricity spend on heating up water to wash their clothes with. In response to this, Proctor & Gamble launched a line of 'cold water' laundry products that don't require hot water to work well, enabling customers to wash their clothes at a lower temperature, cutting their energy consumption down.
When brainstorming business sustainability, this probably wasn't something that Proctor & Gamble even put on the table, but the process of becoming a more sustainable brand opened up an opportunity for a new product line.
Innovation leads to growth
Innovating in these ways opens your brand up to new markets, partnerships, and growth opportunities – which is part of the reason that climate action makes great business sense, as well as being the right thing to do morally.
To tackle climate change we need a broad range of ideas and innovations to change the way we do things for the better, including how we do business. And with many businesses still not taking climate seriously, there's huge potential for climate leading, innovative companies to win market share and customer loyalty.
Getting started on your climate journey
This blog was originally published for Earth Day 2022, exploring a core themes of the day in the context of business sustainability, to innovate (broadly).
"For Earth Day 2022, we need to act (boldly), innovate (broadly), and implement (equitably). It's going to take all of us. All in. Businesses, governments, and citizens — everyone accounted for, and everyone accountable. A partnership for the planet."
If your business is looking for ways to act (boldly) on climate change, we can help you put the actions discussed in this post into place – simply get in touch for an initial scoping chat.