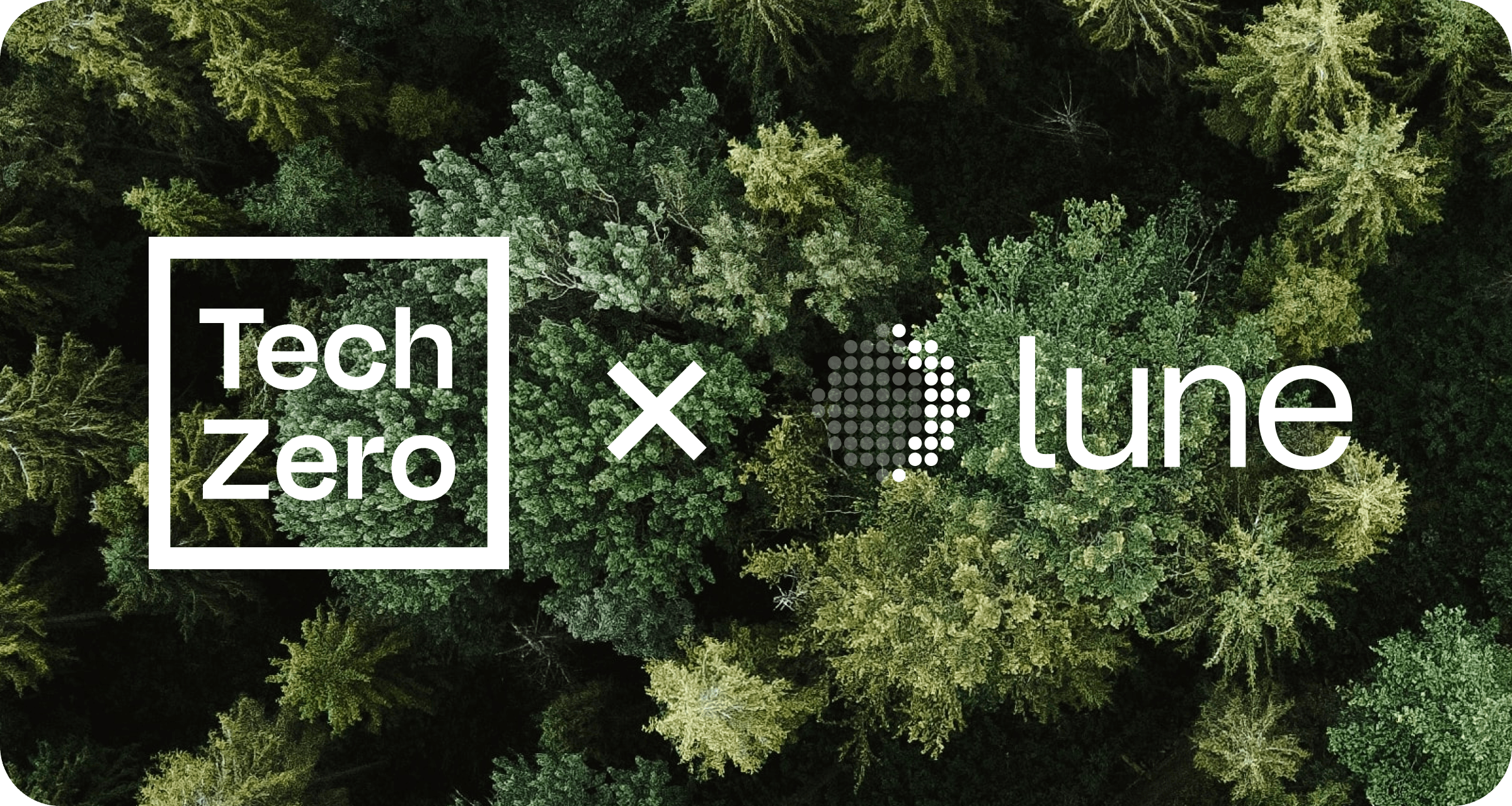 After +10 years of attending climate events, I admit I had fixed assumptions of what to expect from the Tech Zero networking event on May 25th in London. I imagined a small meetup of environmentalist tech geeks like myself gathering together to chat, in aspirational terms, about the radical changes needed in order to protect our planet and sustain a recognisable way of life for humankind. 
Thankfully, I was dead wrong. 
Tech Zero is a climate action group for tech companies of all sizes committed to fighting the climate crisis, and the networking event was just that. It was packed full of people who are dedicating their time, focus, and business efforts to solving the climate crisis – right now – in tangible and meaningful ways. To say this was inspiring is an understatement. 
So without further ado, here are the 3 most memorable moments from the panel discussion facilitated by Sophia Kesteven of Tech Zero, and including folks from Tech Nation, Depop, Starling Bank, Supercritical, GoCardless, and Revolut.
Speakers included:
Sophia Kesteven, Tech Zero Lead (moderator)
Sammy Fry, Net Zero Lead, Tech Nation
Ben Knight, Head of Environmental Sustainability at GoCardless
Michelle You, CEO and Co-founder of Supercritical
Toni Coulson, Head of Forward Flow Lending, Starling Bank
Nicholas Taylor, Head of Policy and Public Affairs, Revolut
Cathy Moscardini, Sustainability Manager, Depop
1. Be the Champion Collaborator
The facilitator, Sophia Kesteven, referred to Ben Knight of GoCardless as a 'Champion Collaborator'. I loved this language for a few reasons – it communicates a hard truth that sustainability teams alone cannot create the climate impact we need; it requires focused engagement with teams across Product, Marketing, Senior Leadership, and beyond. Climate leads are a critical conduit of an implicitly collaborative problem to solve together. Secondly, it signals another critical reality: climate impact must involve your entire supply chain, your customers, and your employees as well. 
We already know that employees who work for mission-led businesses are overall happier, more productive, more loyal. Similarly, businesses who bring sustainability into their customer experience retain happier, and more loyal customers. It's a win-win-win across people, planet, and profit. 
But in order to truly become a climate company, you must engage your supply chain to understand the full scope of your company's emissions. And climate leads acting as "Champion Collaborators" are best suited to bring this all together and create a sum that's greater than its parts.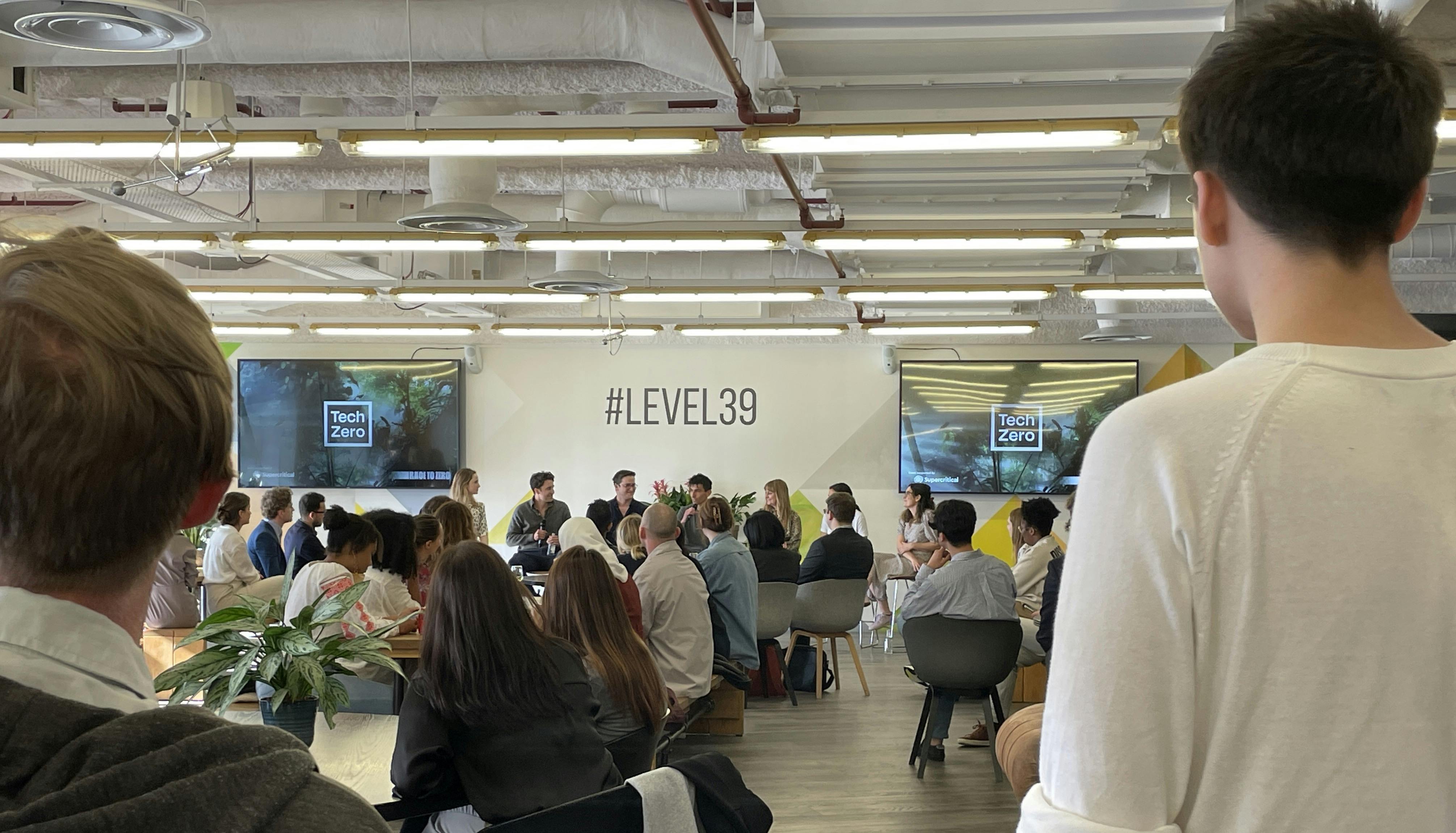 2. System change is finally here
Toni Coulson from Starling Bank touched on something that I consider to be incredibly exciting and hope-inducing: the financial markets now expect you to be a climate responsible business. 
Coulson said that, "Starling Bank customers expect this from us, and we measure that down to our bottom line. Our investors, regulators, and customers care that we maintain focus on our role in fighting climate change, which means it's become part of our business at its core… If you want to hire and retain talent, then it's a clear business case."
Starling Bank actually engaged their customers in choosing which projects they selected for climate contributions (hint: you can do this through Lune as well!) and offset 7.5 tonnes of emissions in a way that their customers cared about most. 
3. Keep climate as a core metric
When asked about her greatest win, the co-founder of Supercritical, Michelle You, told a story about how Tide started working with Supercritical with little experience in the sustainability space, and hungry to learn and to become a climate business. Now, after a companywide transformation including getting the product, tech, and engineering teams aligned behind their climate efforts, the CEO of Tide owns their emissions impact metric as a core measurement of success. 
These are just a few stories that were socialised at the event. With +300 others in attendance, it's clear that the future we've been hoping for is already here. 
--
To learn more about how Lune is helping businesses make every product and service climate positive by default, check out our website and explore our projects.