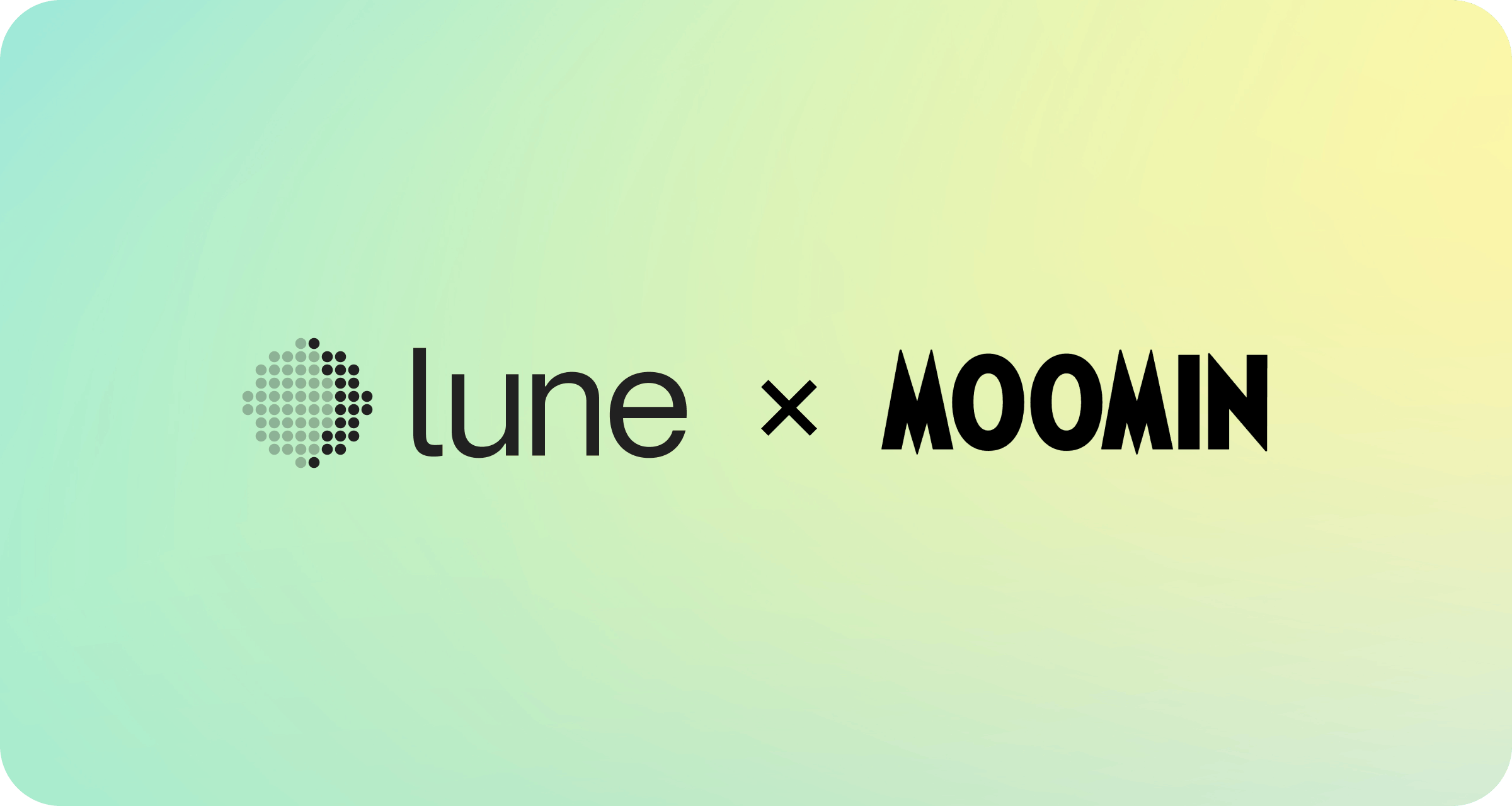 The Moomins are a family of adventurers that we all know and love. 
Many of us followed their journeys through childhood reading, joining them in the idyllic Moominvalley where they live in harmony with nature. 
So it's apt that Moomin Characters –  the company that owns the rights to use the characters on mugs, clothing, and much more – is working hard to address their impact on nature.
Importantly, they've already made plans to reduce their company's own carbon emissions, building a systematic sustainability approach to reduce emissions across their whole value chain.
Now they're taking things a step further by introducing high-quality offsetting, working with Lune as their trusted partner. 
Through offsetting they're able to compensate for those emissions they can't avoid themselves. More importantly it also creates a way to go way beyond their own (relatively small) carbon footprint by bringing their 800+ licensees on their climate journey too.
Working with Lune, they're empowering their licensees to contribute to high-quality carbon offset projects, bringing them a ready-made solution that they can trust to have real climate impact. And by enabling this to happen, they're creating the potential for a much larger positive climate impact than they could make on their own.
Moomin Characters have chosen to work with Lune for two key reasons:
Access to a curated list of high-quality projects: Moomin Characters recognised that project quality is key to creating real climate impact, and working with Lune gives them easy access to a list of curated, high-quality projects that they can trust – and feel confident recommending these projects to their licensees too. 
Maximise impact by aligning with the Oxford Offsetting Principles: even within high-quality projects, it can still be tricky to know which to choose – but aligning with the Oxford Offsetting Principles is a great way to guarantee long-term impact, whilst keeping costs feasible. This is something we've built into our dashboard, so Moomin Characters were able to easily build an aligned offsetting portfolio.
Already, Moomin Characters have purchased €100,000 of carbon offsets to compensate for their own emissions, representing 2,976 tCO2 avoided or removed. Take a look at their Lune sustainability page to see what this looks like in practice.
Now, as mentioned, they're also looking at how to go beyond their own carbon footprint. Through Lune, they're empowering the 800+ license holders that they work with to contribute to high-quality projects too – and the impact they could have as a group, is huge. 
Interested in working with Lune to maximise your climate impact? Get in touch – we'd love to hear from you.