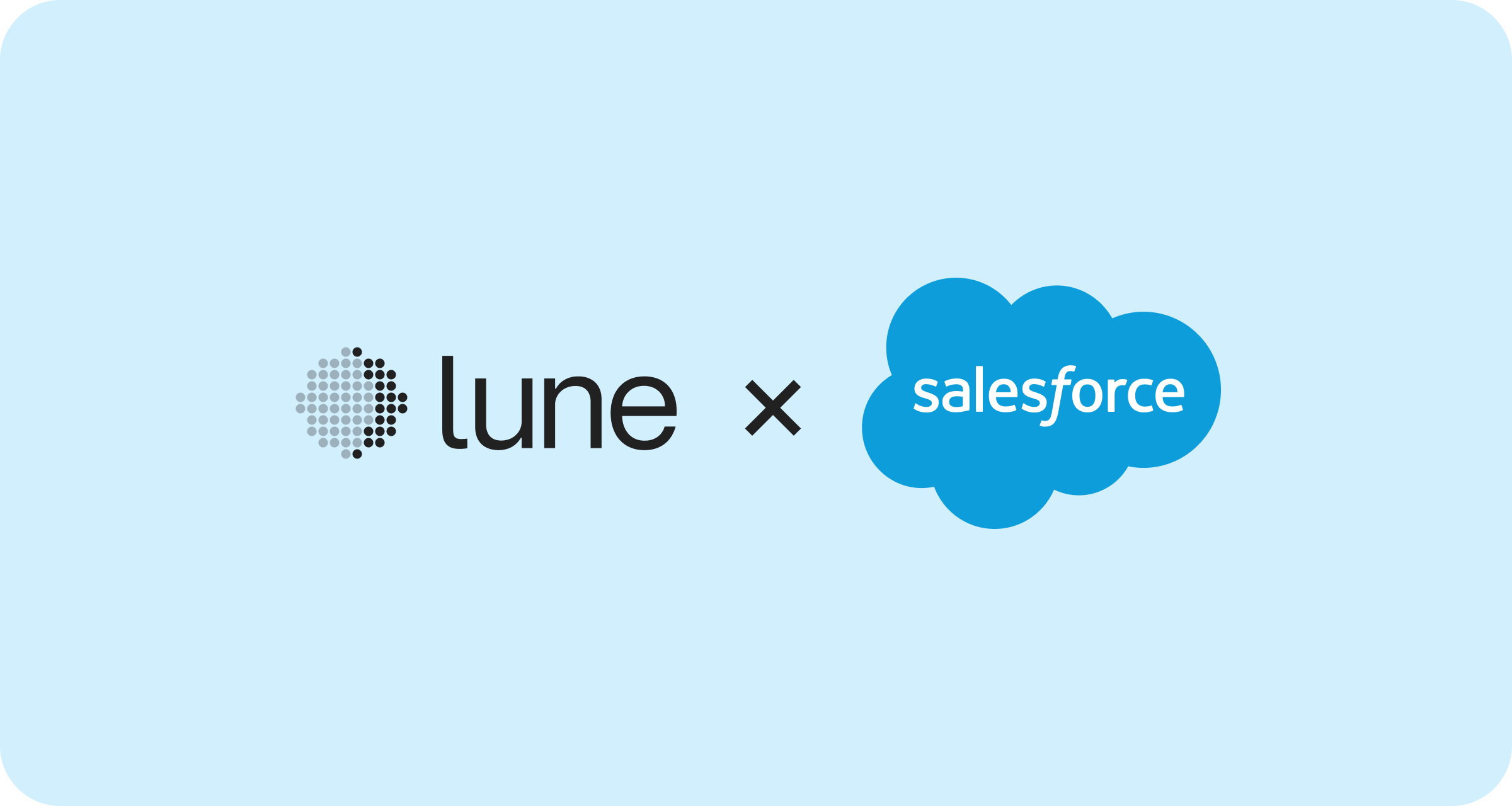 Salesforce changed the game for how sales and marketing teams interact with customers and manage deals – their CRM platform is known and loved by over 150,000 businesses.
But the vision doesn't stop there.
Earlier this year Salesforce added sustainability as a core value, integrating climate action across every department of the company.
They'd already been living up to this value in two key ways:
Addressing their own company footprint. Salesforce is a net residual emissions zero company: while staying focused on reducing emissions across their entire value chain (including scope 1, 2, and 3 emissions), last year they began purchasing carbon credits to compensate for all residual emissions they cannot yet reduce.
Helping other businesses address their footprint too. Salesforce recognised that with 150,000+ businesses using their cloud solutions, there was huge potential for them to drive change outside of their own four walls, and so they launched Net Zero Cloud – a sustainability management platform that enables organisations to track and manage their environmental impact and accelerate their journey to net zero.
Today, Salesforce is going even further by launching Net Zero Marketplace – and we're excited to announce that Lune is an inaugural partner.
Net Zero Marketplace is a climate action hub for everyone, and a trusted site for organisations to purchase carbon credits from ecopreneurs. Net Zero Marketplace aims to:
Engage everyone in climate action
Make carbon credit purchases trusted and transparent
Energise the ecopreneur revolution and scale impact
Allow organisations to collaboratively manage carbon projects.
Read more about Net Zero Marketplace in the Salesforce Newsroom or by visiting netzero.salesforce.com.
Salesforce has a huge presence and influence in the cloud software space, and by launching Net Zero Marketplace, they're using their platform to drive positive change for the planet – enabling businesses to easily access carbon projects on a trusted and transparent platform, and inspiring other businesses to use their platform for environmental good too. 
The focus on transparency around carbon credit quality and scalable climate impact aligns closely with what we do at Lune – so we were incredibly excited to learn about Net Zero Marketplace, and to be able to work with Salesforce to bring it to market.
"Net Zero Marketplace brings together Salesforce's values, technology, and ecosystem to enable organizations to take climate action. Lune's focus on sourcing high-impact carbon credits, combined with the automation their software provides, makes them an ideal partner for Net Zero Marketplace. Now we can bring companies, customers, and climate action together at scale." – Nina Schoen, Director of Product Management at Salesforce
Lune's curated library of trusted, high-quality carbon projects will be available through Net Zero Marketplace – and we'll be continuing working together to accelerate progress on these common goals.
"Someone wise once said that exponential change happens slowly at first and then suddenly. When one of the largest cloud software companies in the world launches a carbon offset marketplace, enabling 150,000+ businesses to easily access quality carbon projects, it's a pivotal moment for the entire industry – a single company using their platform to drive monumental change. We can't wait to see other companies follow suit!" – Erik Stadigh, Co-founder and CEO of Lune
Have a question about the Net Zero Marketplace partnership between Lune and Salesforce, or our library of carbon offset projects? Get in touch – we'd love to hear from you. 
Lune at Dreamforce: maximise your carbon offsetting impact
As part of the announcement of the Net Zero Marketplace, Lune's founders – CEO Erik Stadigh and CTO Roberto Bruggemann – are attending Salesforce's annual Dreamforce conference in San Francisco, with Lune hosting a session: Maximise your carbon offsetting impact.
The key discussion points are maximising the impact of business offsetting through:
Prioritising quality of offsets over quantity
The benefit of building a portfolio of offsets
Engaging and communicating with your audience and stakeholders.
Can't make the session at Dreamforce but keen to ensure that your company's carbon offsetting strategy is maximised for climate impact? Get in touch.