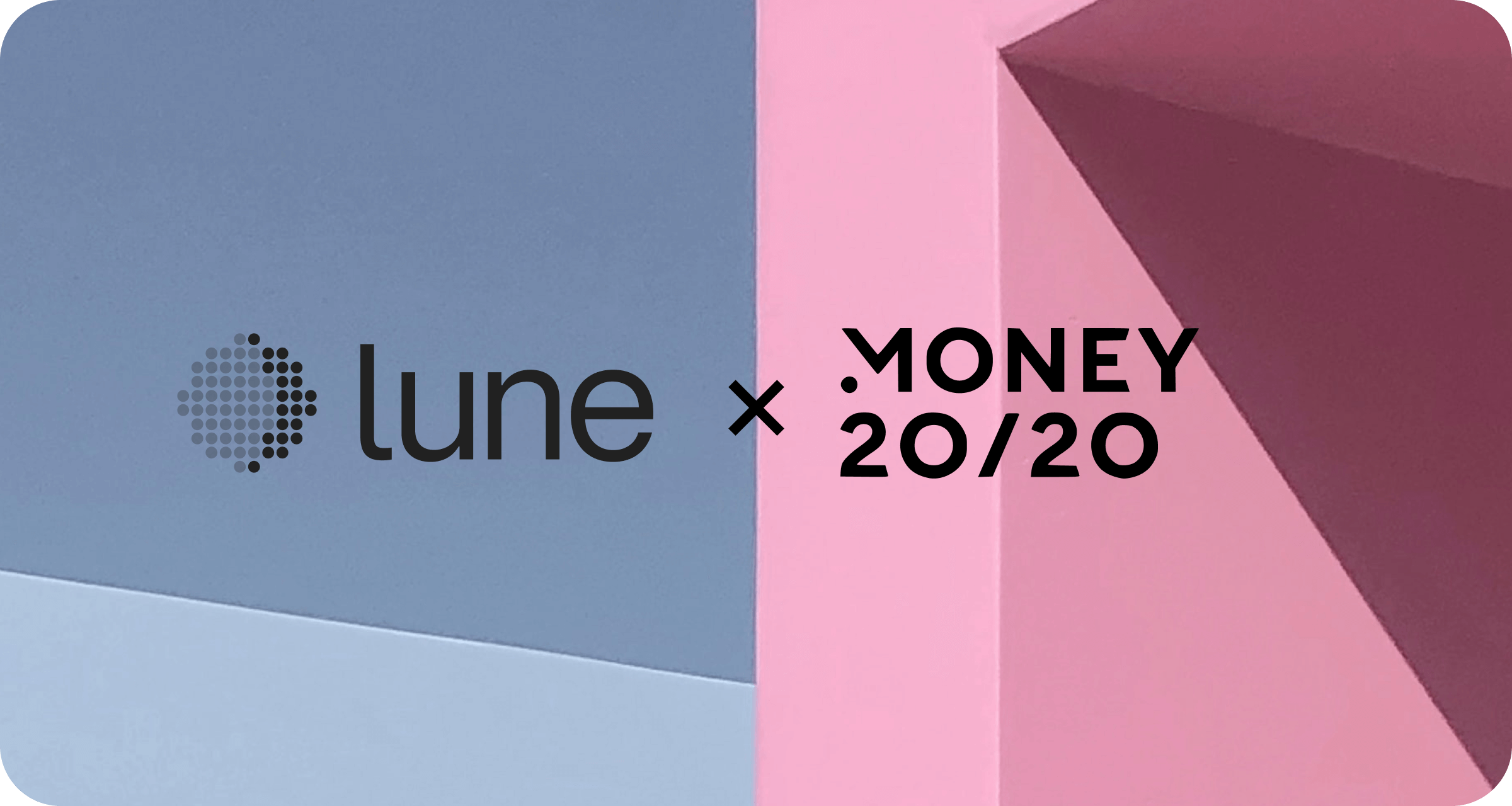 Earlier this summer the Lune team headed to Amsterdam for Money20/20 Europe 2022. 
It was brilliant to hear so much discussion around sustainability during the event – it's clear to see that the payments industry is on the way to becoming climate positive (though, of course, there's still much more to be done!) 
Lune's CEO and co-founder, Erik Stadigh, also participated in a panel discussion during Money20/20, alongside Monika Liikamaa of Enfuce, Inas Nureldin of Tomorrow, and Katherine Brown of Visa – It ain't easy being green: how do we rebuild current financial products to be climate positive?
If you couldn't make it to Money20/20 in person, here's a summary of the main discussion points of the panel – including a full video recording of the event at the end of the post.
What are the key steps in developing climate positive payments?
Initially, the panel discussed the steps that the industry needs to take towards bringing climate impact into finance and payments. 
Katherine noted that there has been a shift in recent years, with financial services companies now paying more attention to sustainability. 
Erik expanded on this, highlighting that although we are seeing change happen, it needs to be quicker with less talk and more action from businesses. He made the suggestion to focus on consumer demand. Often the barrier for companies is that sustainability is seen as a cost centre, which can lead to reluctance – but actually the research is showing that there's huge demand from consumers for sustainable payments options, meaning there's a huge commercial opportunity in incorporating climate impact too.
"As financial businesses realise the huge commercial opportunity in creating climate positive propositions, we'll see a pivotal change in the market"
Here's the clip of Erik's response (2 minutes):
Monika suggested the role of payments companies in consumer education and transparency too, with the opportunity to enable consumers to understand the emissions of their purchases, influencing behavioural change too.
Finally, Inas spoke to the importance of addressing the structure of companies too. His company, Tomorrow, is a B Corp – and his suggestion is that companies serious about sustainability should look at how the company is structured too, embedding sustainability at the core.
There's growing concern about greenwashing. How can we win over sceptics?
The second point of discussion was on greenwashing when incorporating sustainability into business – more and more consumers are wising up that what companies say about their climate impact doesn't always match up to their actions.
Inas noted that there is hypocrisy when it comes to climate and the financial sector, with many banks still investing millions into fossil fuel companies every year – to reduce scepticism, this needs to stop and financial institutions need to focus on creating real, positive impact. 
Following on from this, Monika highlighted the importance of transparency when communicating sustainability initiatives as a way to overcome this: "transparency is the word" – as well as the importance of embracing new regulation to make it easier to identify greenwashing.
Erik made a suggestion of bringing this transparency within a climate positive payments product itself too – because if payments companies can clearly demonstrate the positive impact they're having, they can win over those sceptics. 
He used the example that if every payment transaction contributed to removing CO2 from the atmosphere by default, and showed the consumer when they made a payment, the potential positive impact is vast – and the consumer can see it happening in real-time during their transaction. This is exactly the kind of thing that we're working on at Lune, with a simple API integration that would enable every payments business to do just this.
Here's the clip of Erik's response (2 minutes):
The panel wrapped up with discussion of the crucial role of businesses in addressing climate change. Businesses have huge influence in society, and hold the ability to make it easier for individuals to make sustainable choices or reduce the impact of their purchases. If they harness that influence, there's huge potential for climate impact – as Erik had pointed out earlier with the example of bringing carbon removal into every transaction. This is why it's so important that every business brings positive climate impact into their product or service.
Thanks to Money20/20 for inviting Erik to be part of the panel, and to the other panellists for such an interesting discussion! 
Here's the full recording of the event (40 minutes) – also available on the Lune YouTube channel: